Alessandro Michele's Gucci Cruise 2018 collection was an extraordinary success in terms of publicity. Beyond the criticism that followed the fashion show and beyond the choice (judged highly questionable) of having indie musician Lucio Corsi and Baustelle frontman Francesco Bianconi walk the runway, Michele has achieved his goal.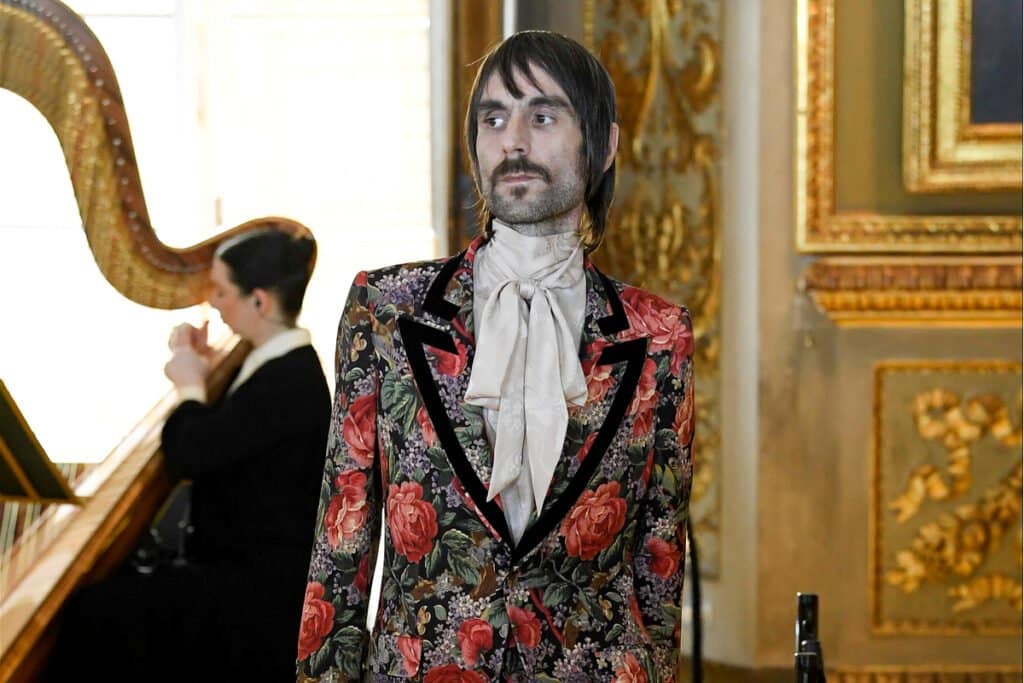 Demna Gvasalia, the most sought-after man in the fashion world
While the bohemian-baroque aesthetic that the Roman designer invented for Gucci is certainly appropriate for the Italian fashion house, the formula is the same as that of many of his colleagues.
Today, it seems that every self-respecting collection has at least one iconic element, something that is designed to be shared, discussed, dissected and eventually become a meme.
In this Demna Gvasaliawho may even have been the pioneer. The Georgian's FW17 collection for Balenciaga, for example, included a bomber jacket featuring a reimagined campaign logo of US Democratic candidate Bernie Sanders. With his own brand, Gvasalia has also produced a series of questionable t-shirts that look like they were made to become memes, such as the infamous DHL courier t-shirt and Snoop Dogg merchandise, which sold for more than $900.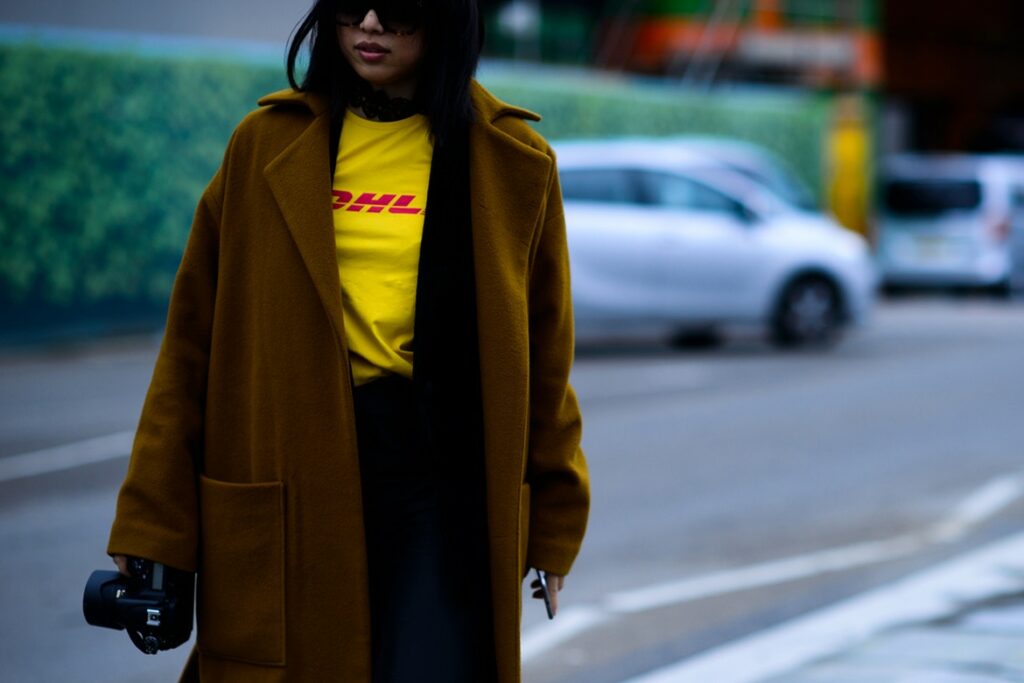 At the beginning of this year, the collaboration between Supreme and Louis Vuitton was yet more proof of the trend to create products characterised by excessive irony, guaranteed to be mentioned in online magazines and become trending topics on Twitter. In this new, increasingly overcrowded world of fashion, it seems that the important thing is to be talked about.
Gucci, again, was already one step ahead, so much so that it hosted a group of meme artists for its watch sales campaign ? of course, receiving much more attention than previous sales campaigns had ever received.
Fashion shows, where almost all these products and collaborations are given to the public, have always been essentially a marketing and brand positioning exercise. It seems, however, that technological advances ? not to mention the fashion calendar, which is at times becoming unmanageable ? led brands to make the most of these opportunities.
This new mode of marketing has also contaminated other creative fields. Last year, Drake's 'Hotline Bling' video was a striking case of an artistic product blatantly created to generate memes, be mocked on the internet and thus attract attention: there is perhaps no other artist in the music industry who understands the power of the net as a marketing tool better than he does. Similarly, the choreography for Beyonce's 2016 album, Lemonade, was remarkable for the number of GIFs generated. And GIFs have, of course, created a large following.
In the fashion world, this pervasive attitude had already begun to take root with the old guard of the industry. For example, Raf Simons - a decidedly low profile designer with no Instagram profile - spent his first months at the helm of Calvin Klein creating content rather than clothes. Before we could see one of his outfits, the brand had already published three campaigns. And although Simons is not at the level of Demna Gvasalia and Alessandro Michele in this game, the attitude was the same: branding is as important as clothes.
The situation has undoubtedly precipitated with the explosion of digital fashion coverage in the last five years, as well as on social media. I don't know if this is necessarily a good thing, but today what a brand is most concerned about is asking: 'Is it shareable? Can we make Stories out of it? If we launch this product on the market, will people share it on Facebook and Instagram?
All this poses a bit of a threat to the way we are used to consuming fashion. Just as e-commerce has overcome the need to go into a shop to buy clothes, this new mode of design has also eliminated the need to buy them. You look, you post, you get on with your life.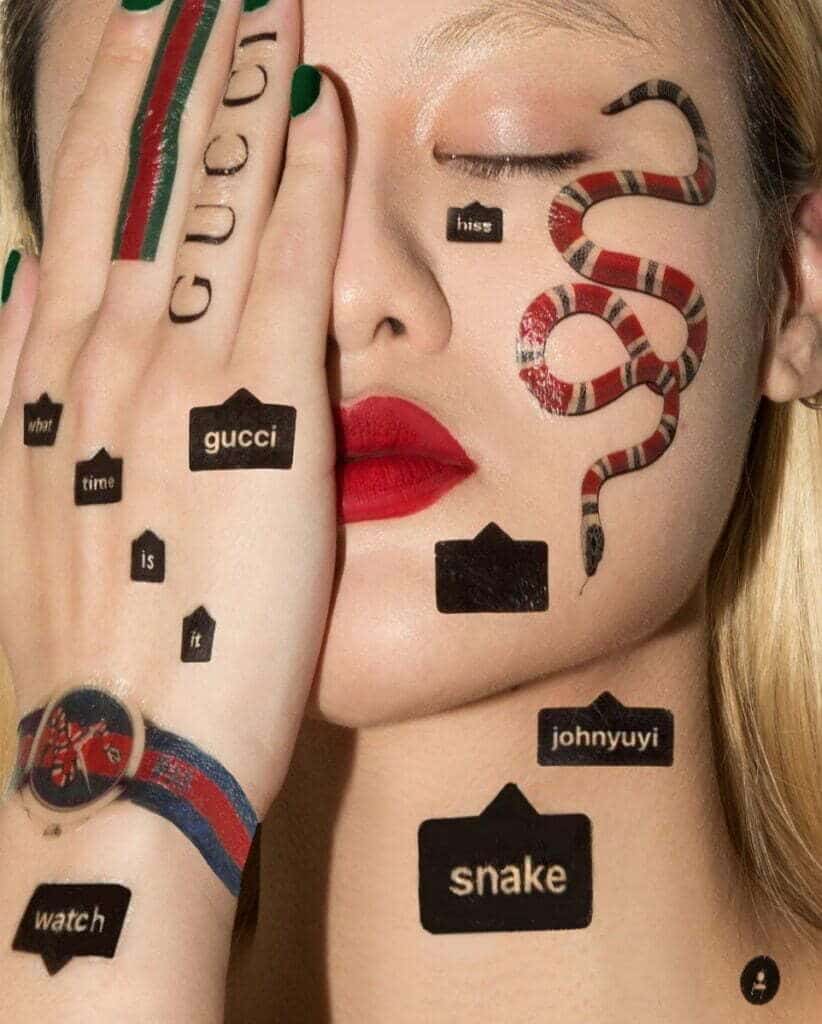 Ever since Helmut Lang introduced the idea of putting collections on the Internet in 1998, we have been able to see fashion online - the subtle but vital difference is now that fashion is only meant to be seen online. Reducing creative directors to mere meme creators is an exaggeration, but in fact makes the point.
The problem with memes, and with anything else created purely for consumption on the Internet, however, is that they are hyper-emphasised: for an industry that still functions on a seasonal basis, the question arises as to whether this style of marketing is sustainable: if Balenciaga's Bernie Sanders jacket - which has yet to be released - already looks like a joke, it is likely that in six months many other pieces in the collection will be dramatically outdated.
In short, one might maliciously ask what, in a nutshell, all this media coverage was for.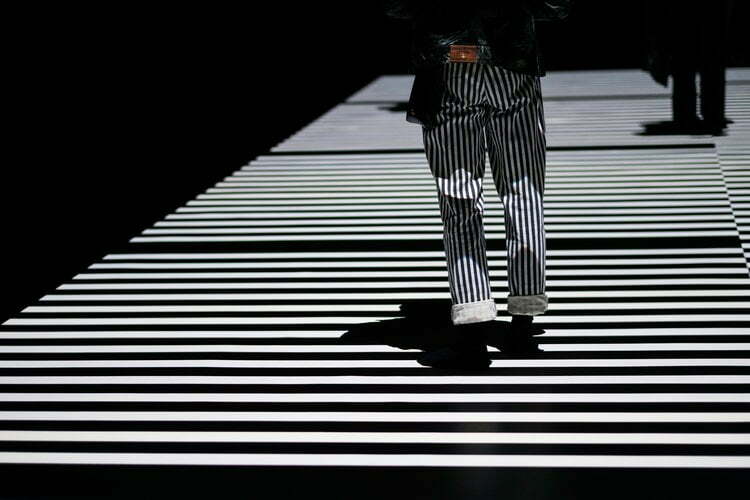 Do you want to develop your own capsule collection?
We can help you design it, produce it and sell it with our all-inclusive package