Everything you need to know about how fabric printing works and how it can become a valuable ally for your next collection
THE DIFFERENT TYPES OF TEXTILE PRINTING
SUBLIMATION PRINTING:
Sublimation printing falls into the category of indirect printing. The design is first printed on a special paper with sublimation dyes and, in order to apply the print on the fabric, both are placed inside a high-temperature press that develops the dye and transfers it from the paper to the fibre.
The major technical limitation is that it is almost impossible (without first treating the fabric) to print on natural fibres such as cotton.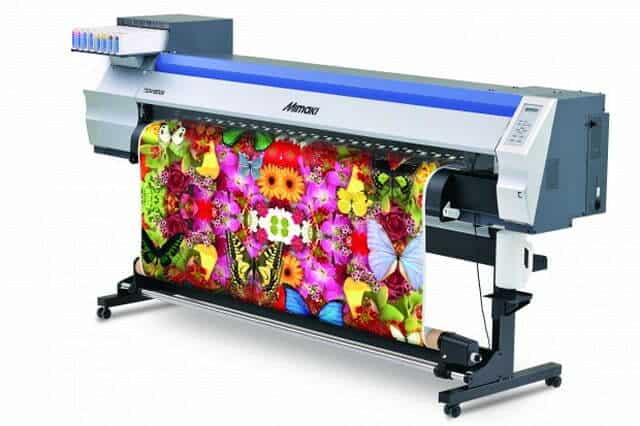 DIRECT INK-JET PRINTING:
With us at BAD you can produce your fabric prints with the latest ink-jet printing technology on a large number of fabrics from our archive.
Thanks to close relations and partnerships with large Italian and foreign production groups, we can have fabric prints without minimum square metres at competitive prices.
Do you have a design of your own that you want to print for a collection? We can print it for you with the best ink-jet technology directly onto the fabric!
NO TECHNICAL LIMITS unlike dye sublimation printing, which only works on synthetic 100% fabrics and has poor washing resistance, pigment printing is resistant even to extreme washes such as stone washing of jeans and discolouration
You can print any type of fabric (in light colours)
You can put several variants in the same file and see the result before deciding which ones to produce
By printing ink-jet you can have designs up to 160 cm high, not being limited to working on pre-cut fabrics
SCREEN PRINTING: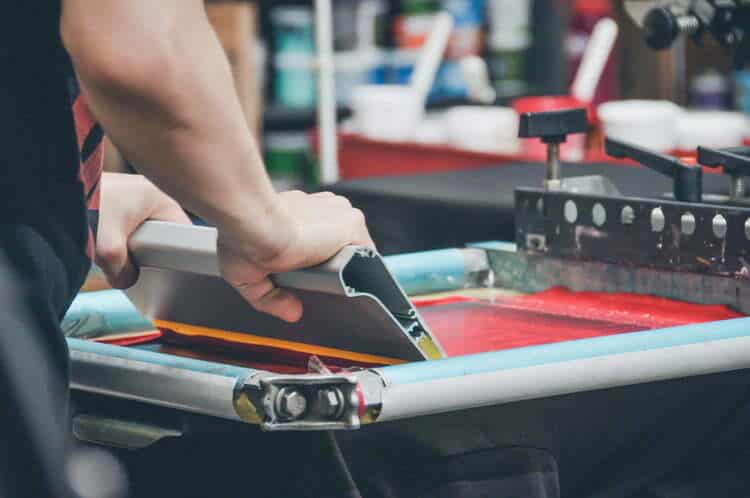 Screen printing, in jargon 'square', is by far the best known type of printing: it is the one universally used for printing T-shirts. The design is engraved onto a printing square, into which the colour is then applied and distributed with a squeegee.
Each colour requires a special square and can therefore become very expensive without high production volumes. It allows the application of metallic lacquers and printing pastes, glitter, foils, which allow printing without difficulty on any textile substrate regardless of colour.
ROTARY PRINTING:
Rotary printing is industrial printing par excellence. Thanks to a very high productivity (40-60 linear metres of printed fabric per minute), it enables huge quantities of fabric to be printed in a short time and with incredible quality.
It is well suited for industrial printing because, similar to screen printing, each individual colour requires the photoengraving of a copper cylinder that costs several hundred euros (each!). Despite this, rotary printing is the best choice for special prints, overprints, metallic pigment prints and so on.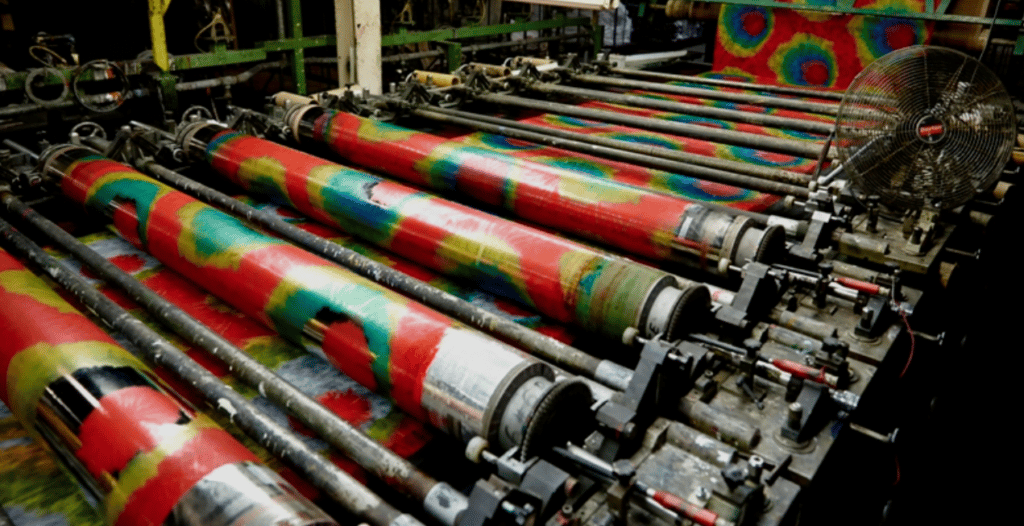 Hai A COMPANY? Are you interested in rotary printing?
---
We have an archive of more than 600 designs with available cylinders and develop products for specials for printing!
Thanks to our partners, we have access to the best Italian print shops as suppliers and can print your fabrics at competitive prices, managing the whole process.