Where to start selling online? How do I start selling clothes online? How much does it cost to open an e-commerce?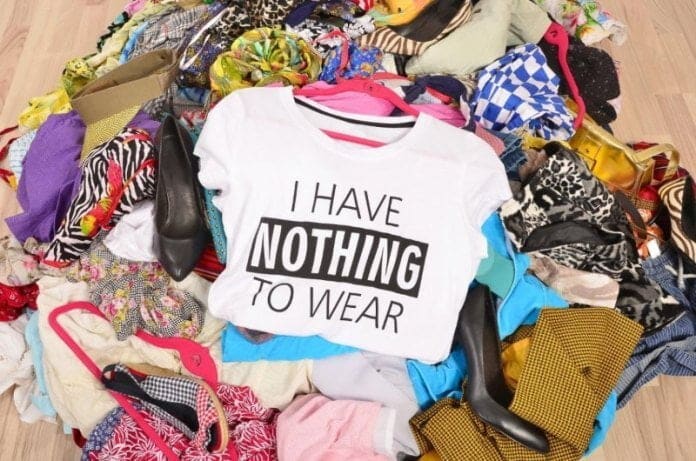 It may sound trivial, but the tools used to sell fashion online are not always easy to be chosen.
Take for example communication tools such as Instagram, Facebook or the various social networks, which are not always the most effective means of communicating with their target audience.
The same thing happens with e-commerce.
In our exclusive Facebook group We often talk about similar topics, sign up to stay updated.
So here are the warnings on 4 most common mistakes when deciding to sell online:
Choosing the e-commerce platform wrong.

Not understanding and not knowing one's online target.

Expressing yourself with weak and unaddressed messages from the brand.

Initially trying to offer too many extra services to the initial subject.
These are the solutions that we at Be A Designer, together with the audience of our group, have achieved:
CHOOSE THE APPROPRIATE E-COMMERCE PLATFORM ACCORDING TO THE PRODUCT AND THE REQUESTER
Choose experts in the field and check reviews. Platforms such as Prestashop, Magento, WooCommerce and Shopify can give you confidence in terms of effectiveness if set up properly.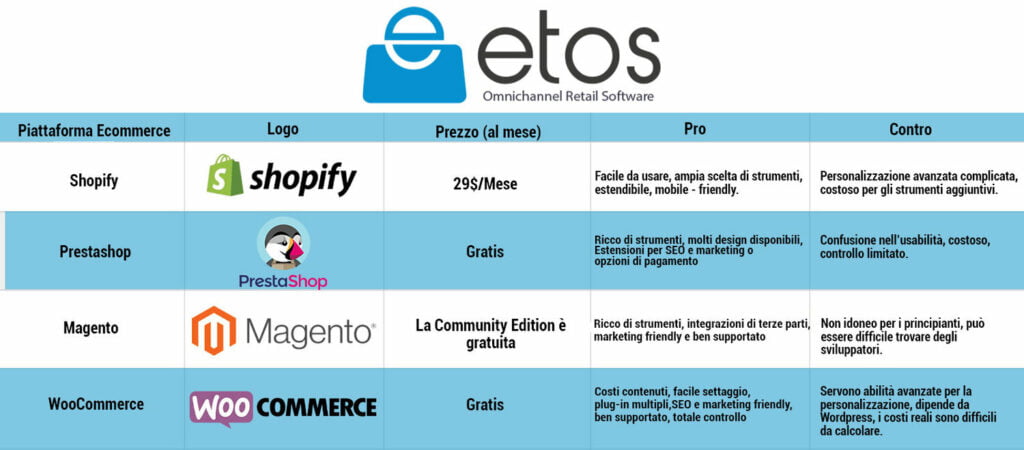 Evaluating the right platform will give you the opportunity to curate your site by displaying your product in the right way through tables, animations, questions, interactions, etc. It is important to analyse the customer experience and set up an effective multi-channel strategy.
The fixed fee is generally variable between basic and premium versions, which often also offer additional marketing and promotion services.
Furthermore, in case you would also like to consider having another sales channel, we recommend you consider the various online marketplaces.
RECOGNISE WHO YOUR ONLINE CUSTOMERS WILL BE BASED ON OFFLINE DATA
How to succeed in selling clothes on the Internet? Knowing your target audience.?
Once you have contacted the experts who will create your e-commerce and connect your online management system, it's up to you.
You will have to determine:
Which channels will you use to interact with your customers (Facebook, Instagram, telegram, pinterest, google , your site's blog, etc..)
Define when one of your customers buys online.
What extra services the customer needs: personal shoppers, customer care, promotions for regular customers, etc.? These needs are studied by examining customers over time, malways improving from one previous customer to the next.
You don't need many people to determine what your specific target group might be.
Even if there is little flow in your shop, taking into account the points just listed could get ahead of your competitorswhich are already present online but have not yet determined who their target group might be. A shop with little customer flow can still examine the characteristics of its audience. Understanding the target audience better than your competitors can get you off on the right foot.
UNDERSTAND THE POTENTIAL? OF YOUR BRAND
Have you already made one of the following mistakes?
Putting the name and photo of your shop on your private profile Not creating a Facebook or Instagram page.

Don't do storytelling of your brand by simply putting prices on your garments.

Do not bring the objective to refer users from your social profiles to your e-commerce.
Start thinking about how to emerge excluding the classic marchettes about super discounts or promotions reduced to the bone.
Do you already have a social page for your shop?
Consider how you can make your page unique, use the next tools and stand out with the next and final tip.
USES SOME FREE SERVICES THAT INCREASE THE ENGAGEMENT OF ONLINE SHOPS BY AN AVERAGE OF? 87%
At a time when the increase in e-commerce creation is of the 122% in Italywe advise you to evaluate these tools to make your brand known:
Video TikTok Fashion

Personal Shopper on Whatsapp Business

Proposal of Complete outfits.

Use of Influencer of their city.
The videos Tiktok are also depopulating for the more adult target group, with the fashion world being the most sought after.
The Influencer which give advice on matching colours and kinds of outfits that make the proposed clothing so attractive that it increases the traffic on online shops disproportionately.
The most popular model is the personal shopper.
Many customers are asking us to integrate Whatsapp Business as they are trying out related business models to recover the relationship lost with the customer during COVID19.
With personal shoppers, who can be you or one of your employees, customers can get detailed advice on their needs, being accompanied all the way to purchase through ecommerce.
Many boys and girls in Italy lent themselves to pose for their favourite shops by directly posting the outfits on their social channels, and generated an unexpected return in the coffers of local online businesses.
One last piece of advice, rely on experts for the entire digitisation process of your shop.
Be A Designer for Fashion Brands is one of the most comprehensive and robust solutions in the fashion market.
For over 10 years we are present behind emerging brands throughout Italy, offering all-round fashion brand creation solutions, from design to creation to sales.
In addition, we have an exclusive free group where shopkeepers can meet with fashion marketing experts to improve their brand image and choose the best communication solutions.
Do you want to join Be A Designer? Book a consultation call and you will be contacted by an expert for a free consultation.